What the hell.
Monday, 18 June 2012
It's hard to trust someone, especially when the ones you trusted the most were the ones that betrayed you.
So now how the hell am I supposed to trust anyone when nobody trusts me? Never felt so useless and stabbed before. I was ready to give you all my trust, thinking you were one of my best friends afterall. Then I find out about what's happening in your life, through a person you've not even known for a year. Now what am I supposed to do? Maybe I should just shake it off and act like nothing happened? I thought we could trust each other. And now I don't know what's the point of being friends with you anymore. I feel more distanced from you than ever. I guess I can't even be compared to your new friends.
I know you don't hate me, but I really thought you could trust me like how I trusted you. Thanks for letting me know how useless I am. Greatest lesson learnt ever. I'll screw that in my fucking brain now: "Mind your own fucking business YJ."
Being pissed and disappointed is getting old, now I'm gonna have a "fuck it" attitude. I won't care about you ever again. Happy? Hope you are.
30Hours Famine Camp
Sunday, 10 June 2012
I always wondered why somebody didn't do something about that, then I realized I AM SOMEBODY.
Just came back from the World Vision 30 hours Famine Camp 2012, and it was amazing! Full of fun, learning and excitement. I'm definitely going for next year's famine camp, this camp was superb in all ways :) (erm, except for the fact that we couldn't shower but meh, not too much of a problem to me.)
So basically I registered for this camp because I really wanted to experience this good cause and try to be inspired from the camp. The camp was fun, it was beyond my expectations and I don't regret going for it at all. The facilitators were young and funny, and they weren't overly strict on us, unlike most facilitators I met. lol. (Sec 2 camp facilitators was horrible.)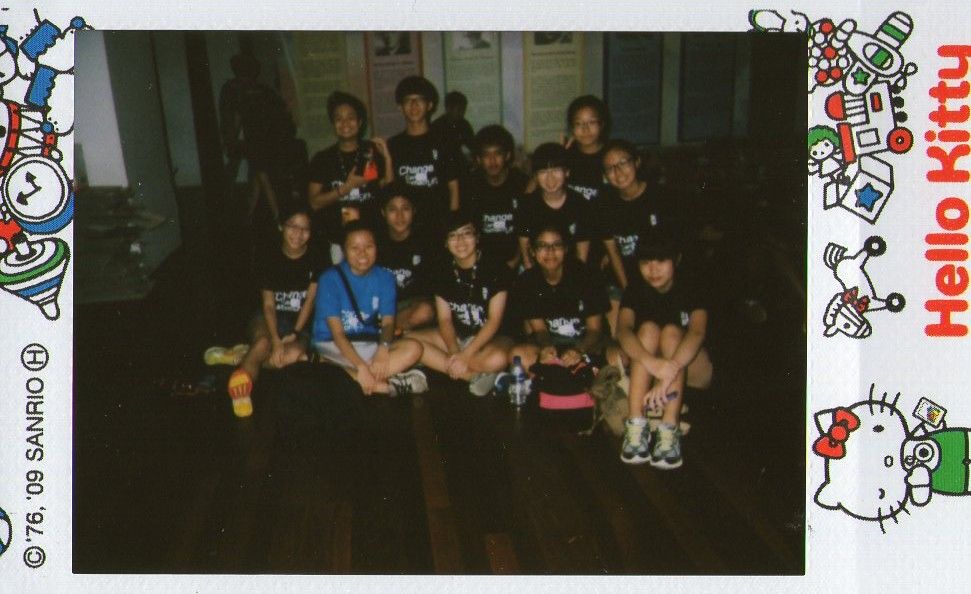 On the first day I met up with my "family", which had 4 guys and 7 girls. I was the youngest of the group, which was pretty surprising because I kind of expected more 14 year olds to show up. But age wasn't really a matter, we all got along pretty well coz my family members were all super nice and easy to get along with :) We played games and everything on the first day, was pretty fun but exhausting at the same time. But weirdly at the end of the day I wasn't even hungry!! (TOTALLY SURPRISING.)
On the second day we hit the streets for raising some public awareness, we had to get people to sign our sandwich board. It was kind of awkward going around asking strangers to sign for us, but as time passed it got really natural haha, thanks to the many tourists and the guides who urged their tourists to sign for us XD (rock on, tour guides!)
We fasted for 30 hours in total, from 1pm on 8th June to 7pm the next day. I expected it to be difficult and tough, but it wasn't at all XD Full of fun and I made good memories (plus friends!). Also learnt a lot about the life of poor children and families overseas, and honestly I was really happy that I was able to take part in this awesome 1N2D camp. Looking forward to next year's camp! :D Hopefully I can drag along more friends to come with me :)